The Promo Tour is coming!
Hosted by the Magic of Books Promotions, this is one virtual tour not to be missed. Book in your dates. From April 11 to 18, catch your favourite book discussed on various blogsites. Join the tour and share in the discussion.
Heartaches Bad Boy Vibes, the romance trilogy, may be the most controversial novel of our times but it has a message. A message that must be heard. Uncloak it in your own thoughts and share those thoughts in the heated discussions to emerge.  

Q&A on why I wrote this series
What is your book about?
Heartaches Bad Boy Vibes is an insight to what is faced by many the world over. Told in a three-part series, Heartaches Bad Boy Vibes is a love story that emerges from the ruins of two shattered souls. Anna Simmons and Rafe Brown have both experienced the very worst humanity has to offer and that too at the hands of those they once trusted.
It's a story that I hope addresses a lot of hard-hitting issues that has been plaguing society since the start of time. Sexual abuse and the victimization of those who have suffered the abuse is a matter that has been overlooked by too many for too long. I first penned this story and put it up on Wattpad in 2013.
Five years on and I am still advocating its need to be told- to be read- and most importantly – to be understood- in all its explicit glory. It is my hope that the experience will if nothing more, enlighten the readers to the plight of so many.
Heartaches Bad Boy Vibes the trilogy has been controversial from the very start. It invoked strong reactions from those who read it- but the focus was not where it should have been. Strangely enough, the focus was sadly on use of harsh language, on the explicit sex scenes, on Anna Simmon's reactions to the pleasure and dependency she felt from the rape drug.
Drug addiction is because it incites pleasure- I don't get why Anna has been victimised because of it- and by the readers
But despite the above, I believe Heartaches Bad Boy Vibes has been the success it was meant to be. The resistance to change is always adversary and I looked at each negative feedback as it was meant to be- a seed of change has been planted. Its growth will be watered by the penmanship of another who will pick up the cause and fly with it. 
Why did you write it?
I believe it was a newspaper article of rape that triggered my action into penning down this story. Naturally there have been plenty of such articles, plenty of reported stories of rape, plenty of stories of parents worried for their sons and daughters being exposed to such abuse but as always, it would be that one article that would push my need to pen down a fictitious story- that I would naively hope – to end all such real stories.
The below is an extract of the statistics that I have sought out from a website that only served to give urgency to my written words.
 Australia has one of the highest rates of reported sexual assault in the world, but support workers say the number of offenders facing court and receiving prison sentences is too low.
Australia has one of the highest rates of reported sexual assault in the world, at almost 92 people per 100,000 of the population, according to the United Nations. Another survey has quoted the Australian rate at more than double the global average.
 According to the UN, Australia ranks below on South Africa in rates of reported rapes.
Countries such as Swaziland, Canada, Jamaica and Sweden follow with rates of reported rape per 100,000 of the population coming in at 76.1, 68.2, 50.8 and 40.6 respectively.
Neighbouring New Zealand reported a rate of 32.2 per 100,000 of the population, ahead of England and Wales at 25.6.
https://www.sbs.com.au/news/sexual-assault-how-common-is-it-in-australia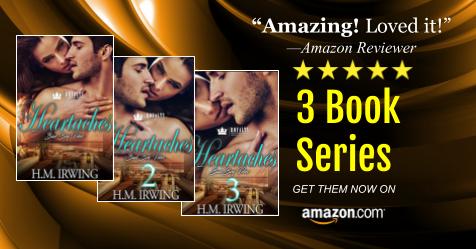 What did you hope to achieve with the telling of this story?
I am a dreamer at heart. I believe every reality must first be dreamt.
I dream of a world where sexual abuse and exploitation no longer exists.
And I dream of a world where sex is accepted as a natural bodily need.
That the very act, written or performed- explicit or not, is not actions or words that should be swept under the covers but boldly embraced.
There is nothing wrong with any kind sex if it's consensual between two willing adults.
Here's to optimistic thinking and hoping for the best. It may not be my pen that'll do it but it will share in the numbers that will accomplish the feat. 2017 celebrated a milestone for Australia with Gay Marriages made legal- I believe the day will come when rapes won't even exist in anyone's vocabulary. Till then we must each pen our fight any way we can and simply soldier on.
Just a reminder- the above statistics are of 2015 and  were of Reported incidence of sexual assaults- what of those not reported? Those numbers must be positively staggering!