Its not all about race or religion. 

Its about living.

Getting inked is all about the freedom of expression and its no different with us pen-pushers. Its not as if I am flipping ink to get money but some stories just need to be told. Its not all about the drama either. Strong characters or weak, each have their story and not all necessarily favorable to the reader.

Its a real world out there and I try to bring it into ink.

You never know when the pen is going to haunt you into inking paper after paper with fantastical thoughts. I am just grateful it chose me at all. I hope I do the ink justice and have it spill out stories that will fascinate and enthrall you.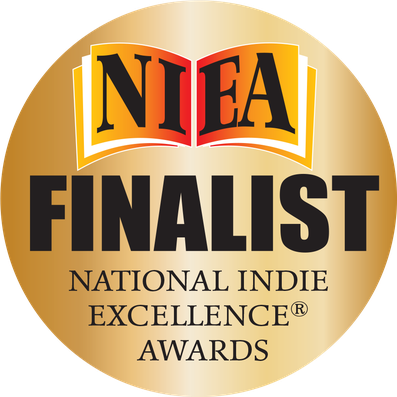 CONGRATULATIONS!

It is our great pleasure to inform you that you are a Finalist in the 13th Annual National Indie Excellence Awards. Your book, Heartaches Bad Boy Vibes, truly embodies the excellence that this award was created to celebrate, and we salute you and your fine work.
The lists of winners and finalists are proudly displayed on our website, please log on  www.indieexcellence.com and click the Winners & Finalists tab to see your name and book cover highlighted for all to see.  Awards are available for download and purchase on our website including: cover stickers, certificates, and medals. The 13th Annual NIEA contest's Press Release will go out to a wide array of news and media outlets, it is also on our website as a download for your use.
The entire team at the National Indie Excellence Awards sincerely hope your participation in our contest will serve you well in the your ongoing success. You have our deepest congratulations.
 Warmly,
 Everyone at the National Indie Excellence Awards
Catherine Little wants to be a doctor. Its her life long dream to be one. Emir Sadiq Al Fayyad is a Saudi prince determined to balk traditions. So what happens when the two meet in a heated one night stand?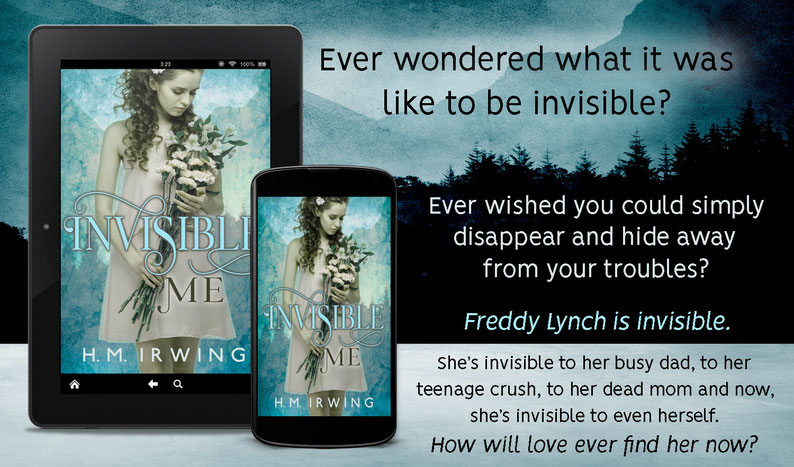 BOOK 2 of the Little Sisters series. A continuation of Lucy Little's story. Out Now!
Lucy Little was born Luxy Ara Starr. She grew up not having a clue she was the hybrid of two different worlds. Born to an African American singer superstar for a father and an Australian mother, Lucy grew up taunted by the missing limb that was her kidnapped-from-the-cradle twin brother, Blaze Starr. 
Jace Neil is a Lucy's childhood frenemy. Rich, fun-but-abrasive and a player, Jace is a little more than her provokingly mocking friend. Only she would never admit that attraction to his face. So, what happens when his usual provoking taunt turned flirtatious? Will Jace Neil be too hot to handle?
And how does Richard Reeves fit into all this? The self-made billionaire may not have come from old money like Jace, but he was fast friends with him regardless and it's that friendship that brings him into Lucy Little's already disruptive life.
Love has a funny way of reaching out of the trenches and grabbing the unaware. But what if those trenches are bitterly entwined in a dark web of lies and deceit? Who will Lucy choose? Jace Neil or his friend Richard Reeves? Will she ever find her twin brother, Blaze? And how in the hell does she end up buried alive six-feet-under-in an unmarked grave on Valentine's Eve?
Read this intriguing romance to find out.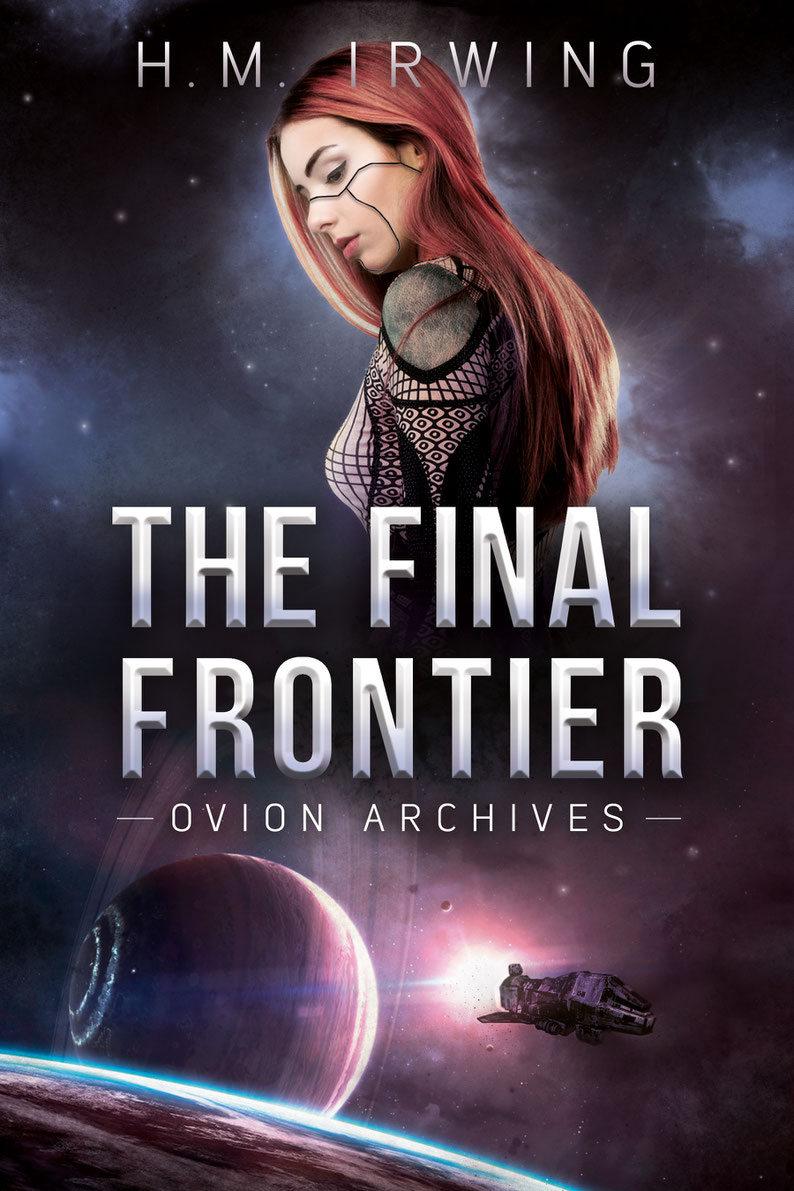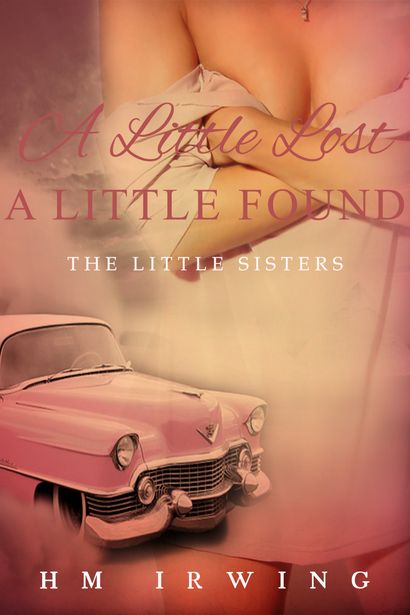 Lucy Little, born Ara Starr, hasn't a clue she is the hybrid of two contrary cultures with an African American superstar singer for a father and an Australian mother. But how did that knowledge land her in her current predicament- buried alive in a coffin six-feet under… and on the eve of Valentine's Day?
Jace Neil is a Lucy's childhood frenemy. Rich, abrasive and a player, Jace is a little more than her provokingly mocking friend. Only she would never admit that attraction to his face. So, what happens when his usual provoking taunt turned flirtatious? Will Jace Neil be too hot to handle?
Love has a funny way of reaching out of the trenches and grabbing them unawares. But what if those trenches are bitterly entwined in a dark web of lies and deceit? Who will Lucy choose? Jace Neil... or his firend Richard? 
Freddie Lynch is invisible. She is invisible to her dead mom, to her busy dad and to the man she has been obsessed with her whole life. And now, she is invisible even to herself?
How will love ever find her now?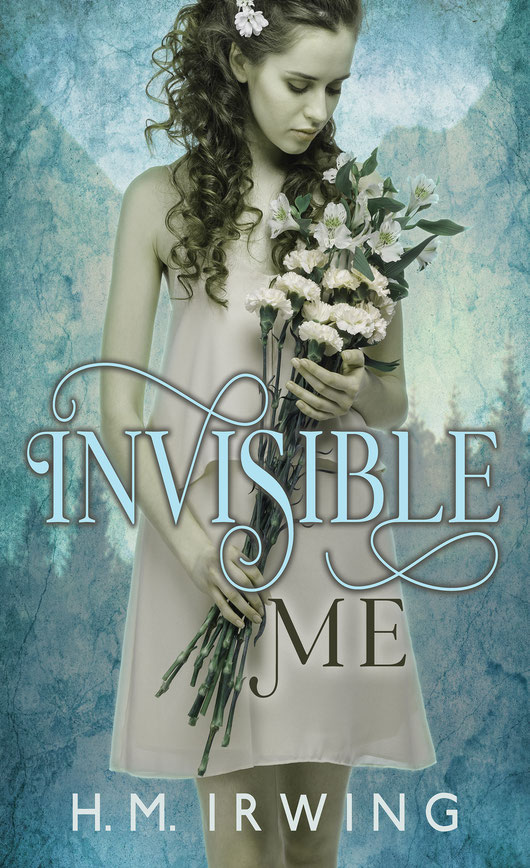 Freddie Lynch has grown up being Fatty Leech for most of her life. The one thing she had always longed for was to shed that weight. It was either that or turn invisible in the eyes of everyone around her. So, what happens when the impossible occurs? When Freddy finds herself invisible? How will true love find her now?

Edwin Carr is still grieving the loss of his fiancée. Her untimely death threw his life into a downward spiral he was only just crawling out of when he encountered her.

Read this romantic fantasy to discover yourself, how true love can surpass any boundaries.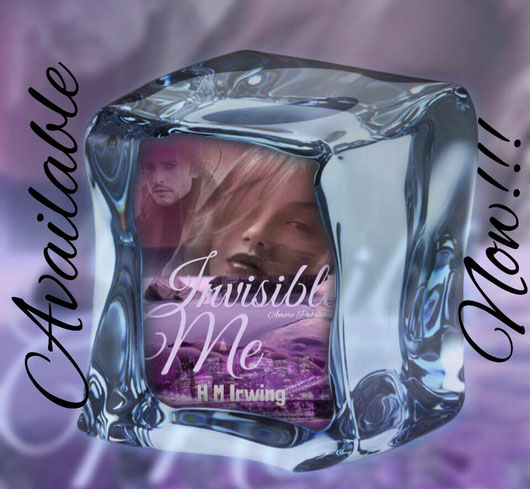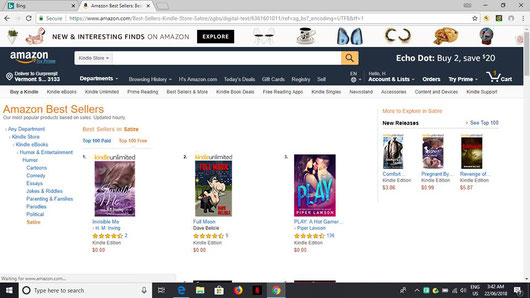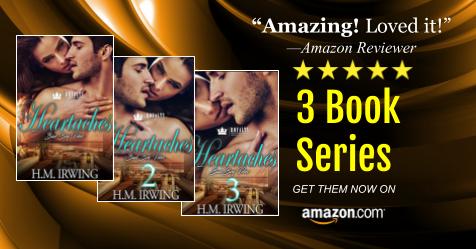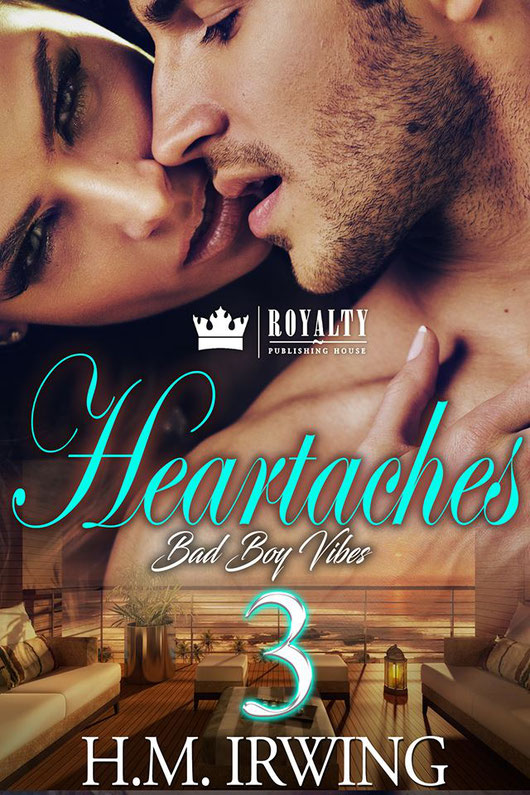 The day of Aunt Bella and Peter Preston's wedding is approaching, and Rafe and Anna know that they have to do everything possible in order to stop it. They have a plan which, thanks to a sly maid named Suzi, they might be able to pull off. That is, if their own emotional struggles with each other and the Prestons don't get in the way first. What follows are 160 pages of conspiracy, tension, double-crossing, and, if course, sex and romance. Will good finally triumph over evil? Will the Prestons and Eric Dayton finally get what they deserve, and will Rafe and Anna finally get the peace that they long for? Most importantly, who will make it out alive?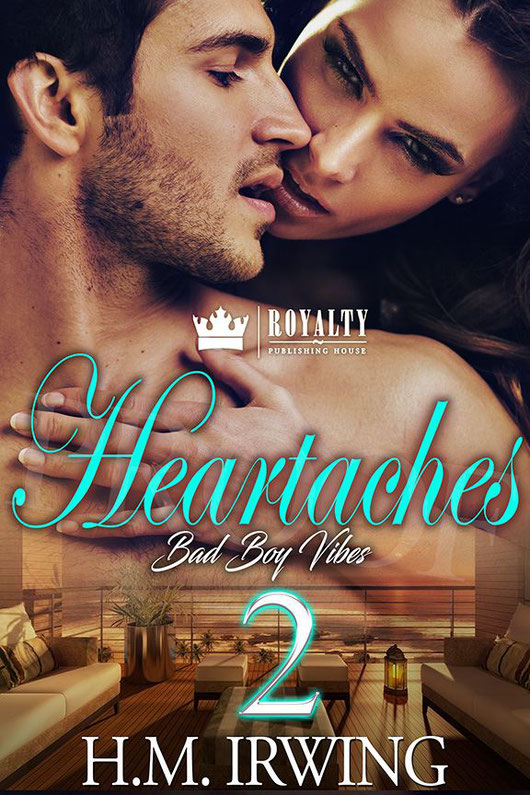 Oh, the tangled webs we weave—especially in fiction! Rafe and Anna are back, and this time, their hearts are not the only ones at risk of aching. With the return of Eric Dayton and the Prestons, Rafe, Anna, Pat, and their friends are on-edge and on-guard. And now that their flawless reputations have been tarnished, who knows what Rafe's and Anna's abusers/rapists will do for revenge. Will evil—and money and power—win out over good? Will the ghosts of their pasts drive a wedge between Rafe and Anna? And how will the relationships and drama of their loved ones affect them?
Inking is a symphony in romance in itself. The art of flowing ink into curves and lines, forming the patterns of words. Words into the beauty of thought. Thoughts into the beauty of a story.
Stories I love to write and share inking paper after paper with romantic and fantastical thoughts. I hope I do the ink justice and have it spill out stories that will fascinate and enthral you.
H. M. Irwing, an author of romantic fiction from Down Under, takes great pleasure in penning romance stories that often bring light to the pain and suffering faced in today's world. Her heroines are remarkable characters. Bold brassy women who face the tough strictures of today's world and all the failings within it with a positive attitude and forward strides marching ahead against all adversity. 
Irwing lives with her beloved husband, two kids and dog in the contemporary arty world of Melbourne where living is pleasure and pleasure is living.
Catch all the latest updates and more about your favourite characters at
 H. M. Irwing's author's website https://www.hmirwing.com
 H. M. Irwing's facebook page https://www.facebook.com/hm.irwing
 H. M Irwing's Amazon page
 https://www.amazon.com/H-M-Irwing/e/B00J0J7PW8
 H. M. Irwing blogs at https://www.hmirwing.com/
She writes on Wattpad under @50shadesofblues, @ufartalot and @dionseth and publish under the pen name of H. M. Irwing
Heartaches is a steamy romance. Anna Simmons is a broken soul searching for meaning in her life. Shattered by a number of people she trusted, she was almost on the brink of utter despair when saviour came from an unlikely source.
Rafe Brown ex-army commando returned to Australia from a base abroad with a soul fractured to splinters. Moving through life in an aimless search to vent his spleen and seek retribution, he comes across his saviour from an unlikely source.
Love, lust and passion ignites but beneath it all, two soul unites.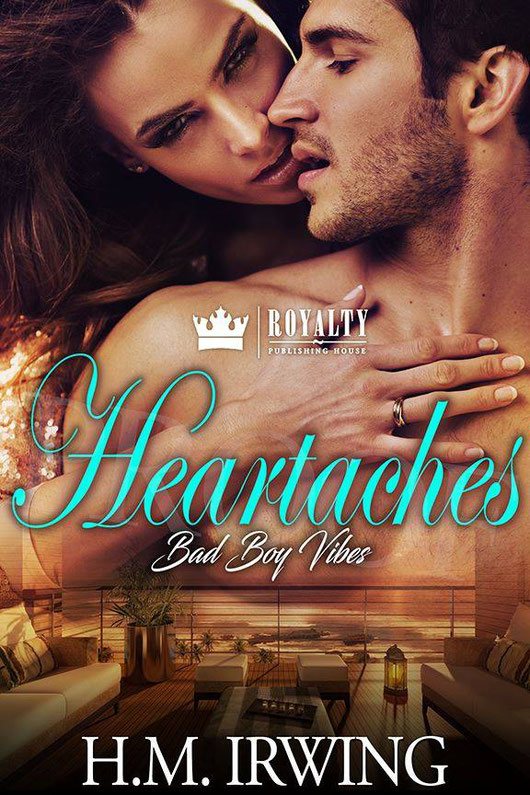 Anna Walters-Simmons has just lost her stepfather. For her and her mother, it's no big loss; the abusive bastard had been nothing but trouble for the past eleven years. Unfortunately, his death has brought another trouble into their lives: Brian, Anna's stepbrother who, for reasons still unclear, murdered his own father. When one of the few shimmers of goodness in Anna's life—her boyfriend, Matt—rapes her, how will she survive the darkness these problems stir within her?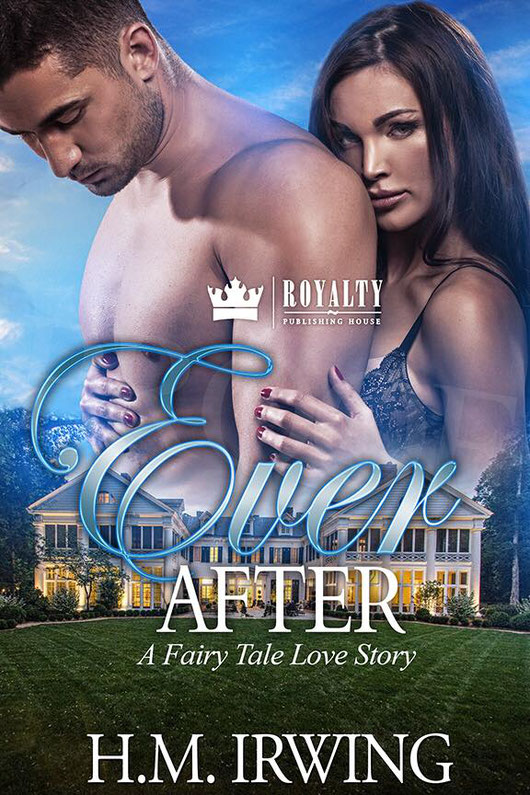 HOT NEW RELEASE !
With the hottest supermodel turned scout looking for his latest model, overweight Claire Williams couldn't be blamed for thinking she was the very last person on his mind. So she was doubly shocked when instead of approaching her for her supermodel sister, he was there to ask for Claire herself.
✨ ✨ New Release! Get it now!  ✨ ✨
Claire Williams is a modeling agent to her illustrious supermodel younger sister, Janice Williams. Scouted by an ex-supermodel and renown talent agent, Erin Robertson to join his agency as a plus-sized model, Claire is torn between needing to escape from living in her sister's shadow and needing to escape her unhealthy infatuation with Erin himself. Curve Couture is a romance unlike any other. Fresh and humorous, it's bound to grab the reader's attention and lead them on the journey of spun web of duplicity, deceit, romance and well-aimed humor.
Get your copy TODAY: http://rlty.pub/nkxctq
 Don't forget to join our mailing list to stay on top of the newest releases, giveaways, sneak peeks & much more! http://rlty.pub/QGweeP  
#RoyaltyBooks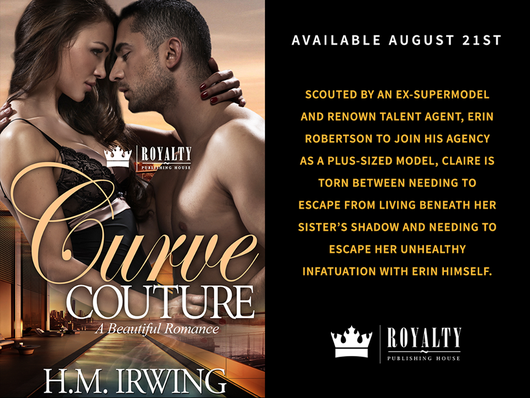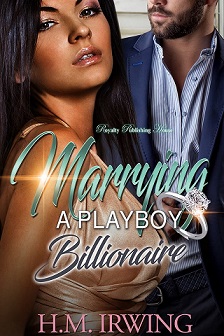 HOT NEW RELEASE!!
*** THIS IS A STANDALONE NOVEL! ***
Aria Longbottom, a bubbly career oriented women, no longer had a place for a man in her life. Thrown over five years ago, by her then boyfriend Dale Carmichael, on the night of New Year's Eve, for her more attractive cousin, Linda Shubeck, Aria was not all that eager to get back on that horse again. Especially, not with her multi-millionaire and playboy childhood friend, Justin Kay. That New Year's Eve night, lost in passion in his arms could very well have been on a rebound. It surely wasn't anything more. Or was it? But that was something she would never know having run out on him the very morning after.
Justin Kay, the fun loving super rich, who enjoyed hard work and then the hard booze and partying lifestyle. He should not have rightly remembered a New Year's Eve night with Aria Longbottom tucked close in his arms. He should not have remembered her there at all, for she had been wearing a mask. Something that had surprisingly stayed on. But five years on and she was all he remembered still.
In an effort to settle what Aria deemed was an old debt, she approached Justin with nothing more than a business deal. A method to assuage old guilt. A method to move on past what must surely be an unhealthy obsession over Justin. Five years was too long a time to not even contemplate another man. And Aria certainly hadn't so much as glanced at another man in all that time. It was time to move on.
Only Justin had his own ideas of how things should move on and with whom. With his usual signature grin and incorrigible personality, he sets out to dupe and seduce Aria back to where he wanted her most. In his bed, in his life and as his wife.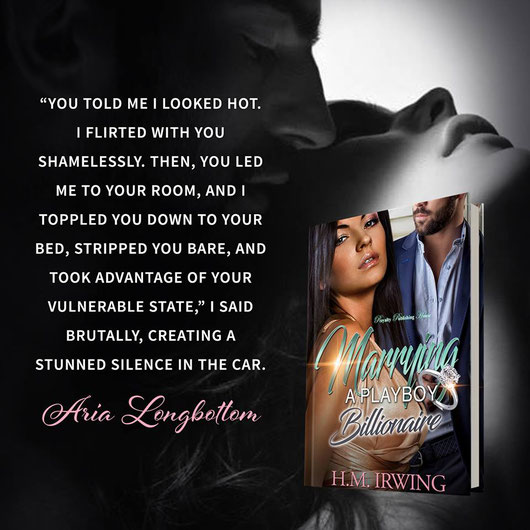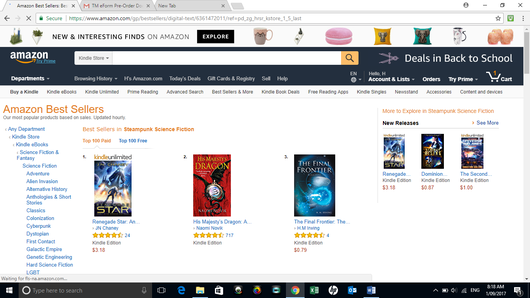 Tell us about yourself and how many books you have written.
I am obsessive about books. I could gobble them up for breakfast, lunch and dinner. Picking up the pen and inking out my thoughts was just the next step. I have penned stories for a long time. Wattpad, my home base on the web – aside from my website of course… and facebook- houses over 40 of my work in various states of disrepair. Completing those and sprucing them up for publication takes up much of my free time – of which there is not plenty. I have however managed to pack in 7 books on kindle! A feat in itself! -Slap on my back-. 
What is the name of your latest book and what inspired it?
Heartaches 3 – Bad Boy Vibes the culmination of a three part series is my very latest. Its a story that I feel needed to be told and told raw. The inspiration for Heartaches is all around us. In every news article and tv and before that through word of mouth. Its a serious story that has been told time and again to no effect. A flaw in our society that's taking eons to fix. I wrote this raw to bring it out once more in all its furore.
Abuse, betrayal, drug and rape. These are hard themes to write and I imagine harder still to read. But it had to be written just as it must be read.
Heartaches Bad Boy Vibes is an extraordinary romance between two victims of unfortunate circumstances. Its a tale of their unity in rising above adversary and taking back what's theirs.
Do you have any unusual writing habits?
Yeah, I write everywhere. Usually just tapping away on my Wattpad.
What authors, or books have influenced you?
Oh god but there has been plenty. I will name my very first though- Enid Blyton- A beaut of a storyteller, she.
What are you working on now?
I am working on a romance. A tomboy and her best friend. A timeless tale that intrigues me still… and hopefully you too.
What is your best method or website when it comes to promoting your books?
I plaster them everywhere!!!! Wherever there is space on a site- you'll see it there. Google is great that way in taking me where I want to go and more importantly- where I need to go!
Do you have any advice for new authors?
Write! Write! Write!
Then Edit! Edit! EDIT!
Promote from the very start, believe in yourself and hope for the best.
What is the best advice you have ever heard?
I haven't heard it yet!
It used to be – 'The Book Is Your Best Friend! "
But I think it should really be- "Be Your Own Best Friend!" Pull yourself out of the trenches and make things work! You know you have it in you!!!
What are you reading now?
My own work! I spend a lot if time in editing hence re-reading my iwn work. But I will mention Kristen Britain if only to hopefully point out I am still waiting to dig into book 7 of the Green Rider series. Been waiting for like – ever!
What's next for you as a writer?
Write! Write! Write!
There's just so much more I want to write. I just wish I could write faster!
If you were going to be stranded on a desert island and allowed to take 3 or 4 books with you what books would you bring?
The Green Rider series really would be useful about now! So, would Hunger Games! For a bit of whimsy, I may even pack Harry along. I could do with Pottering about with him on a beach. My own books of course! H M Irwing! Never leave home without those. And if I really am going to die out there then Enid Blyton – to bring back the good old memories.